The path on the Web:
"Wallet" → "Transaction history". After selecting the date range to export it, please press the "Submit" below the page.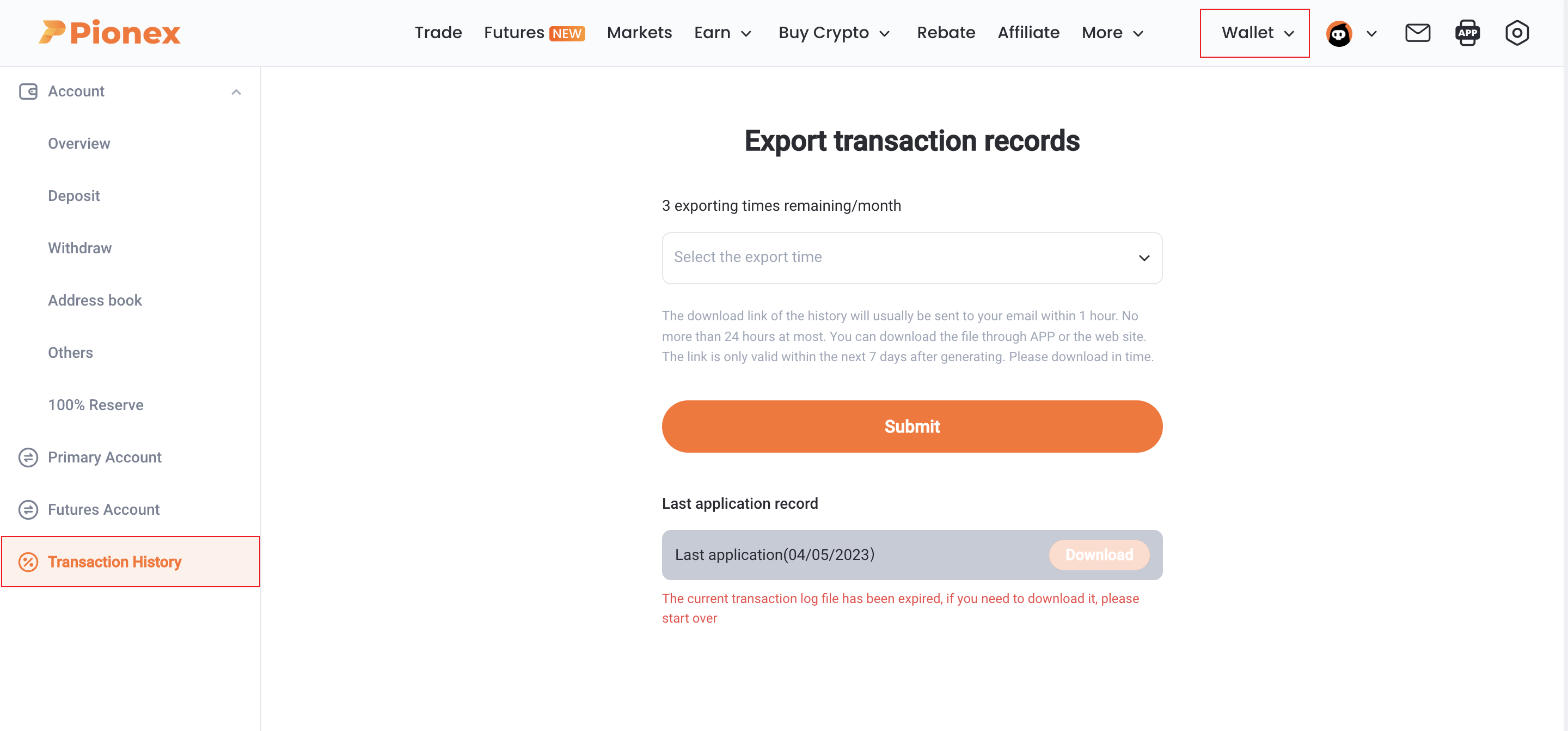 Please Notice:
The download link for the transaction history will be generated 24 hours after submission. You can download the file through the App or the Web. The link is only valid within the next 7 days after generating. Please download it in time.
You can only apply for transaction history 3 times per month.