Dear Users,


Pionex will execute a new VIP regulation at 00:00 on May 20, 2023 (UTC+8) to better serve our users.
Further details about this change are shown below: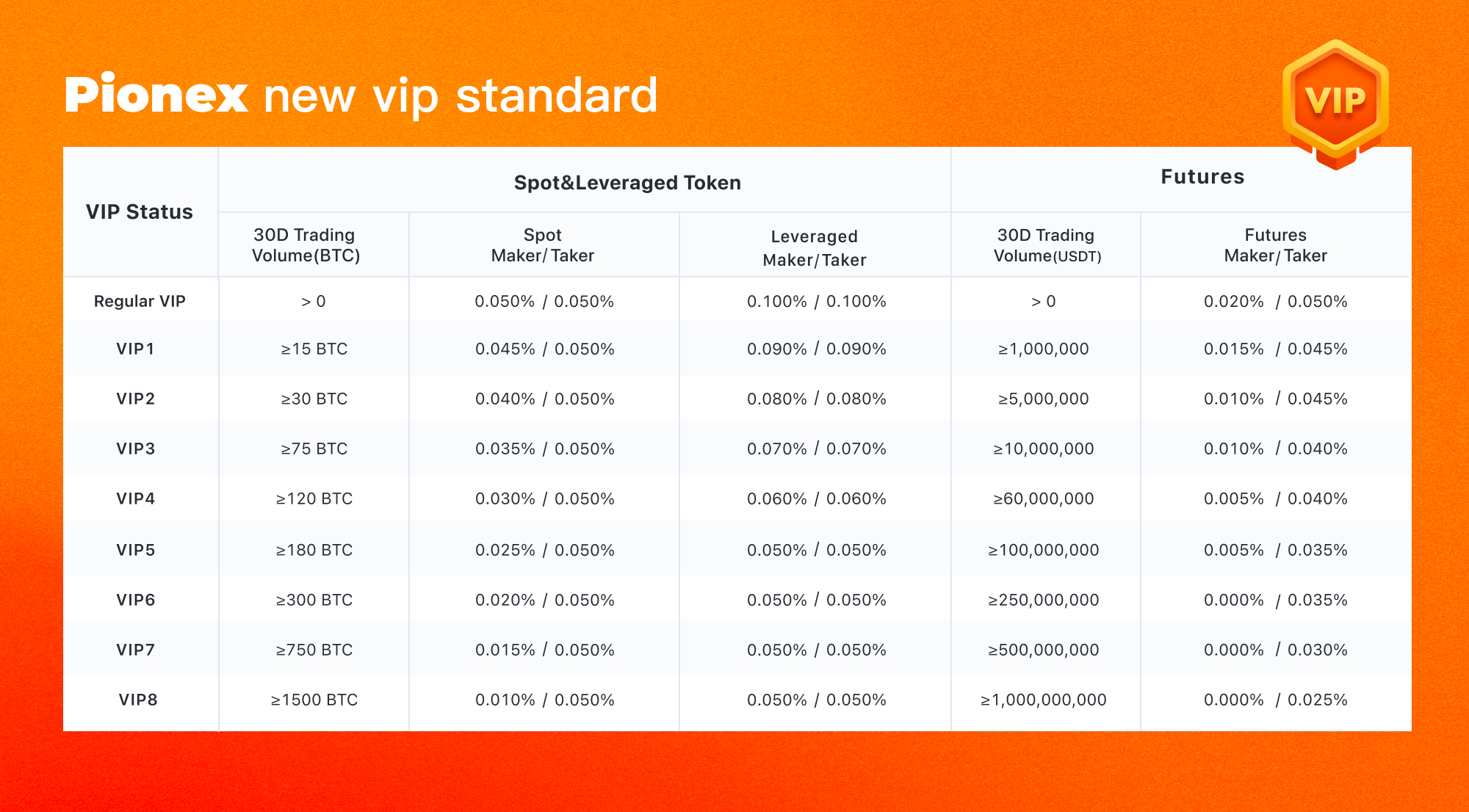 Instruction
VIP levels will separate into eight classes (VIP1 – VIP8).
The VIP level is based on the rolling 30-day cumulative trading volume. The user VIP level is automatically updated daily at 04:00:00 (UTC) to the corresponding level.
If your trading volume has exceeded VIP8 standard, You could apply for the market maker program through the online support at our web or app, and we will contact you after the consideration.
The VIP level can be upgraded when the transaction volume condition of spot or Futures contract transactions is met.
If there are any issues, feel free to contact us through the online support of Web or APP.
Thanks for your support!

Pionex team
March 24th, 2023

【Join the official community】
Facebook: https://www.facebook.com/pionexglobal
Reddit: https://www.reddit.com/r/Pionex/
Twitter: https://twitter.com/pionex_com