In Pionex, You could use Swap or Manual Trade to transform the cryptocurrency you hold into another cryptocurrency. Usually, you will need to covert your cryptocurrency in the following situation:
Creating bot in USDT-pair, but the cryptocurrency you own is not USDT
Withdrawing cryptocurrency that Pionex does not yet support
Manual trading strategy
Any operation requires transforming or converting your tokens.
How to use Swap
1. Choose Market from the menu at the bottom.
2. Click the Magnifier Icon to search for the coin you would like to convert.
(For instance, enter USDC and select USDC/USDT if you want to swap your USDC to USDT)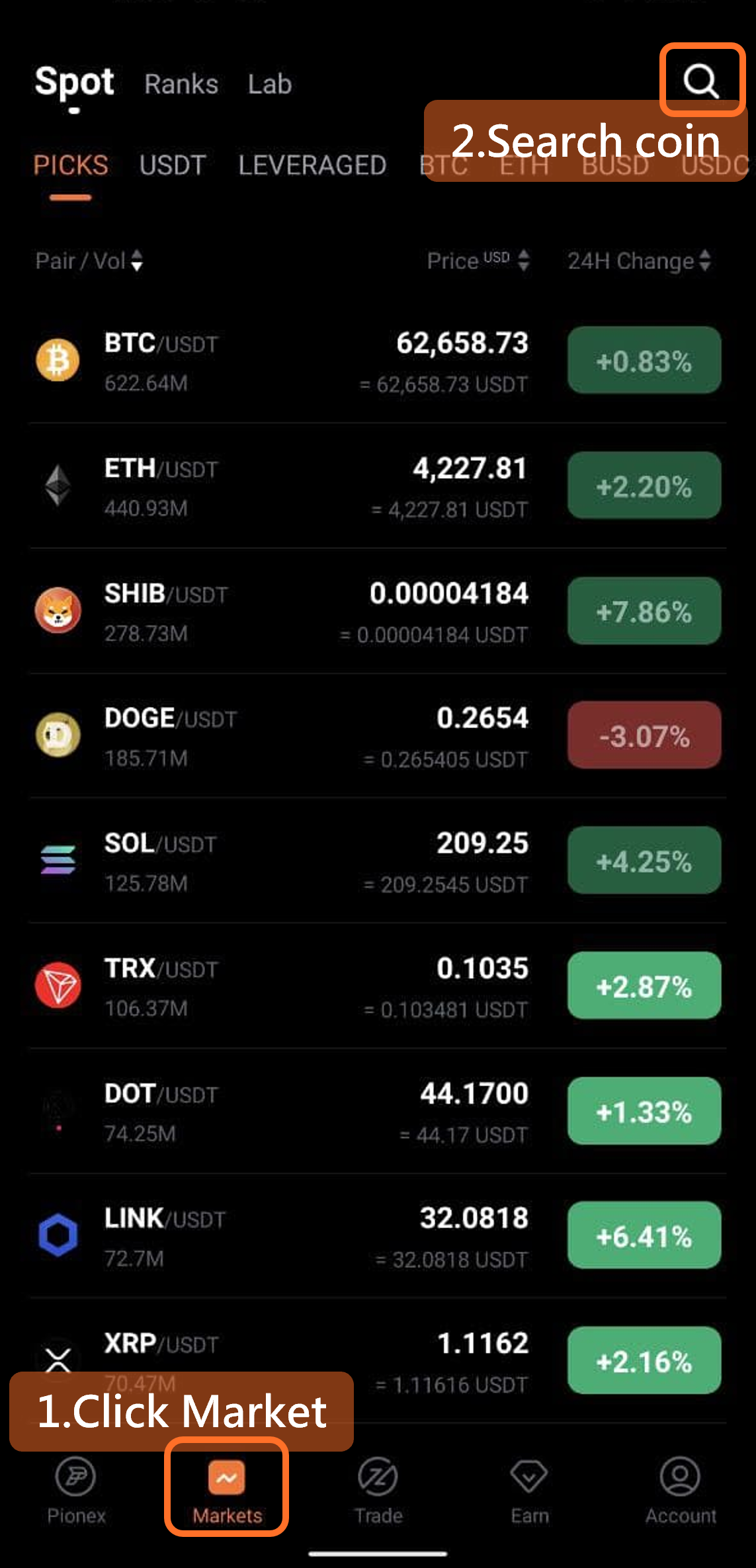 3. Choose Buy/Sell.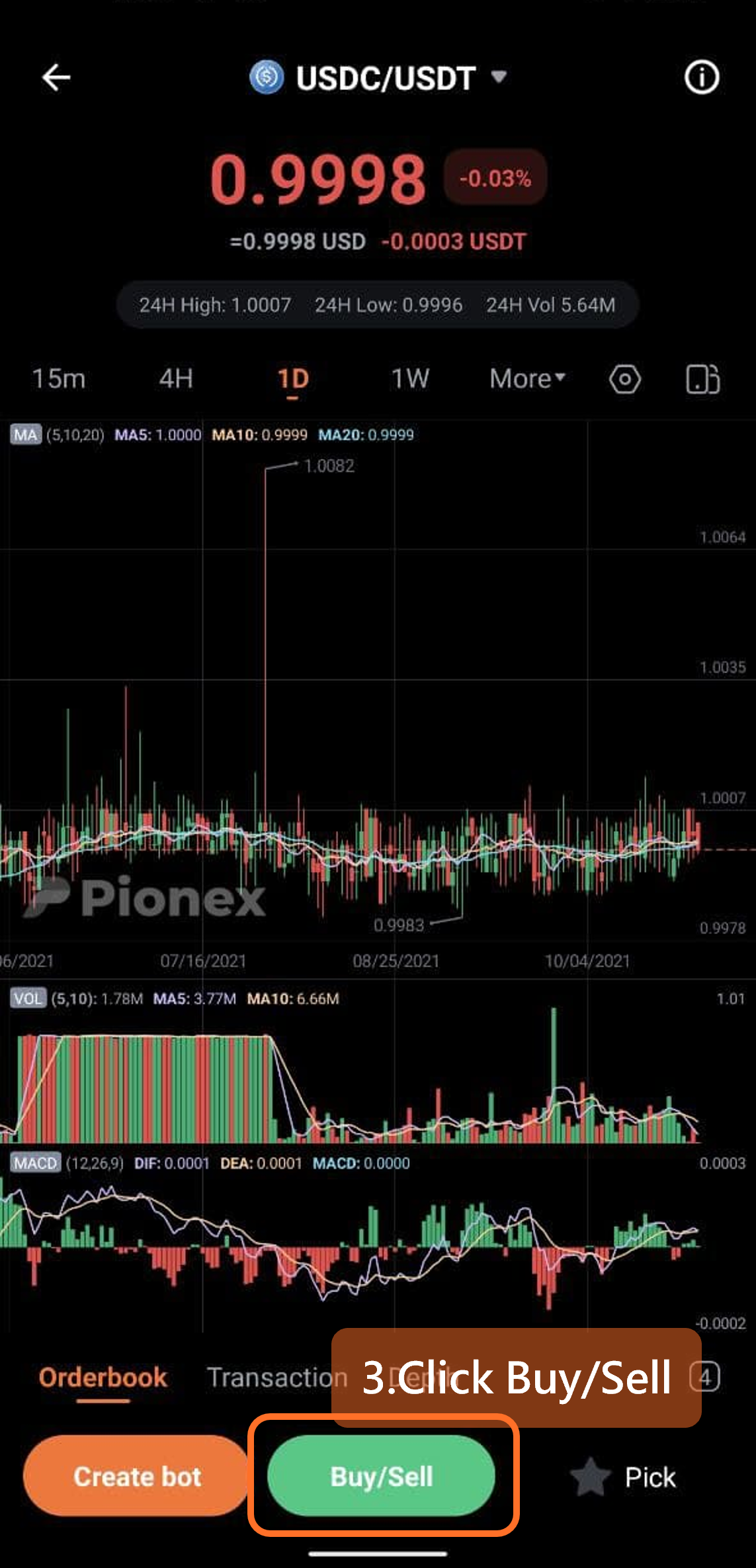 4. Select Swap, confirm the coin and the amount, then click swap to complete the transformation.
(If the coin you would like to convert is not in the list, please transform it with Manual Trade)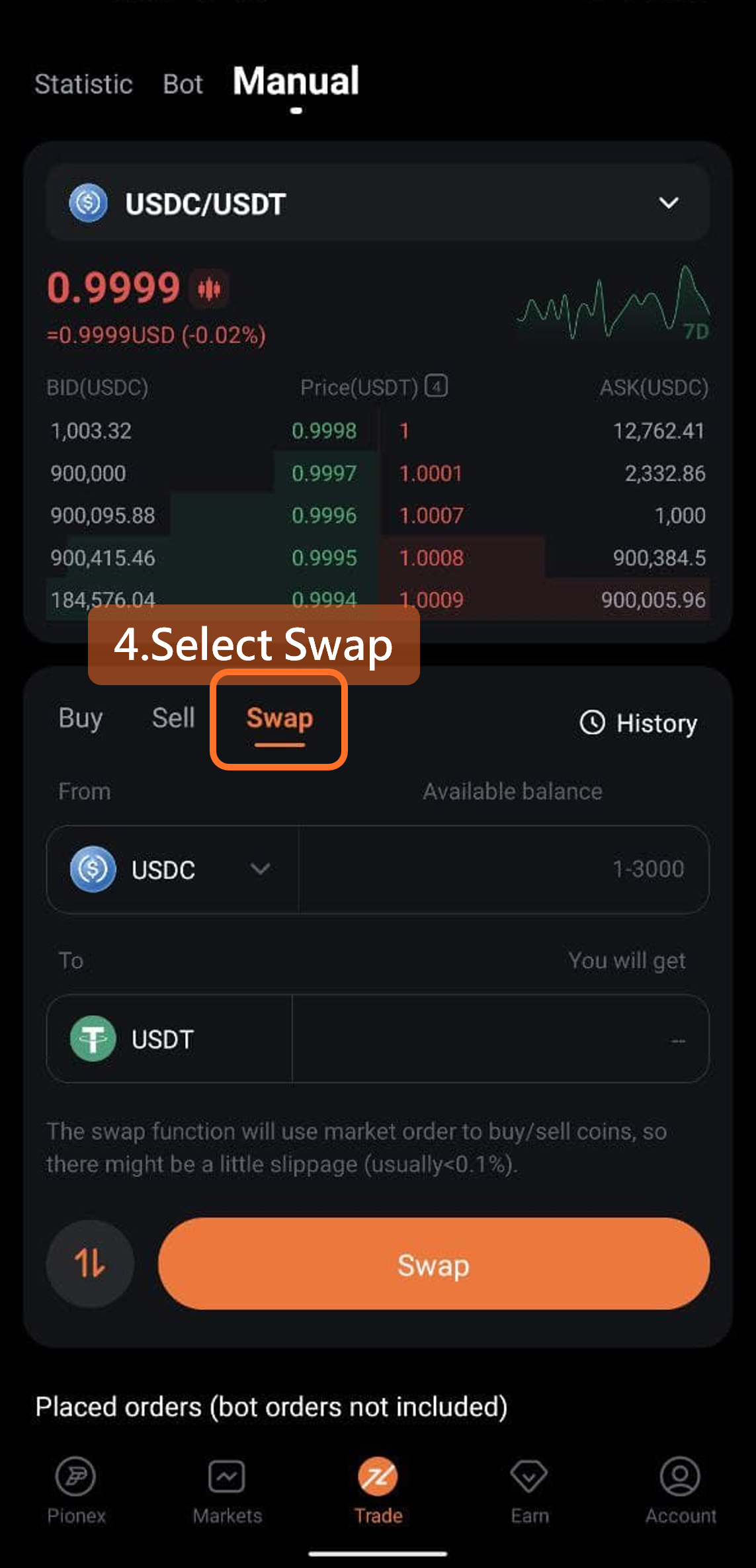 How to use Manual Trade
4. Follow the steps above to the Manual trade page, select Buy or Sell, then choose Market order.
(see Limit order and Market order)
Enter the amount you would like to transform, then click Buy or Sell to complete the transformation.