Regarding how to withdraw Crypto, you need to confirm the token and network you want to withdraw from Pionex to an external exchange/wallet.
You can select the token you want to withdraw on Pionex's withdrawal page, which lists all the coins that Pionex supports withdrawing.
The withdrawal path on Pionex:
APP:
Account page > Withdraw > The page will show the crypto you have and the number of withdrawable tokens. After that, you need to select the blockchain (network) and enter the address and amount. You can also see the remaining quota within 24 hours and the fee on the page.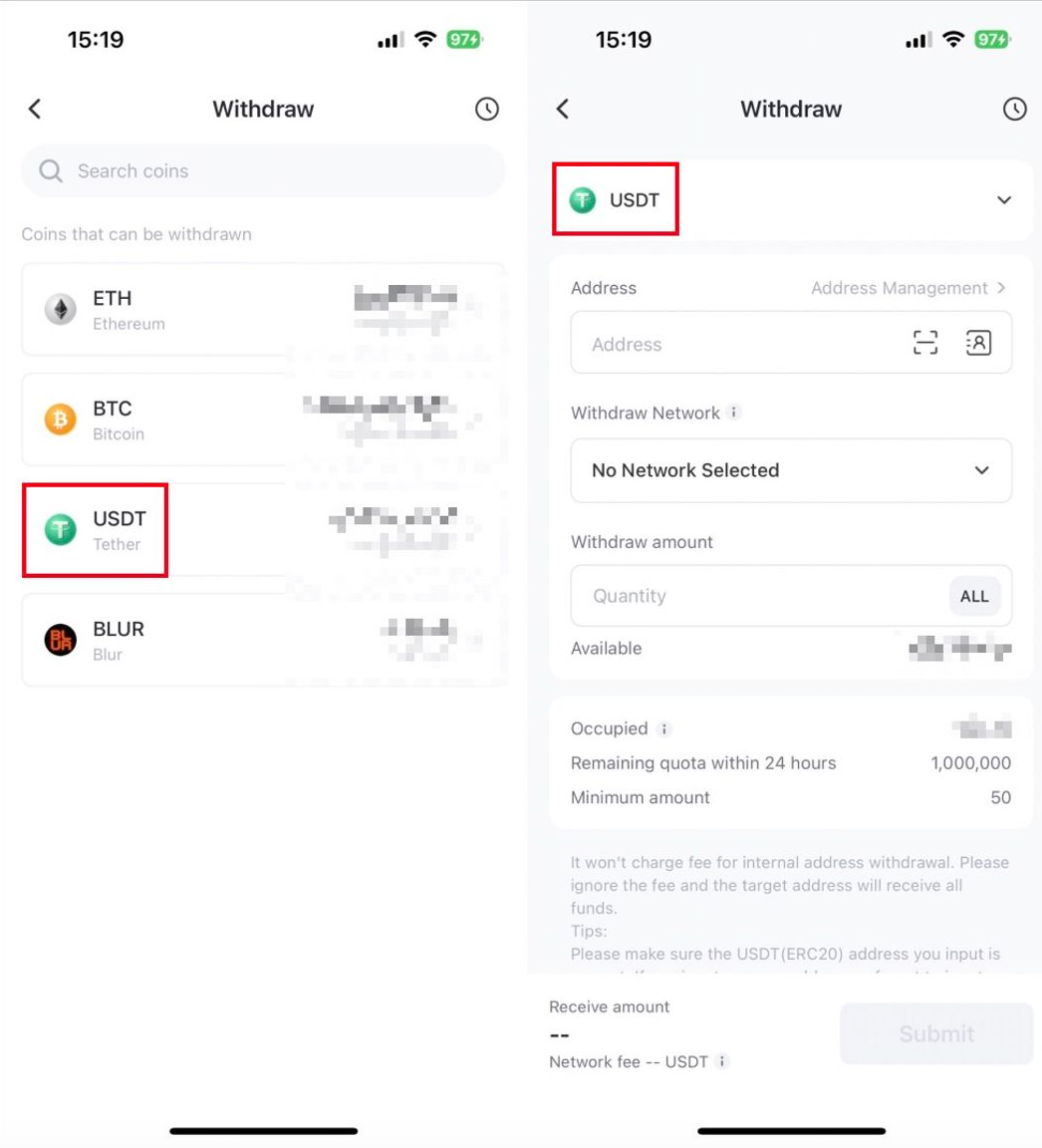 Next, you need to select the same Crypto and network in the external exchange/wallet and obtain the corresponding deposit address.
After obtaining the address and memo/tag (If needed), please copy and paste them to the Pionex withdrawal page (you can also scan the QR code). Lastly, submit the withdrawal request.
Note: Certain tokens need to be filled in with a memo/tag during withdrawal. If there is a memo/tag on this page, please enter all the correct information when transferring assets to avoid losing your assets.
Caution:
Cross-chain deposits will cause the transaction to fail (Meaning the networks which were selected on both sides are different).
The withdrawal fee is displayed on the withdrawal page and will be deducted from the transaction by Pionex.
If the withdrawal is completed at Pionex, but the deposit side does not receive the tokens, you need to check the transaction with the other exchange or wallet.