Dear Pionex users,
Pionex announced our Merkle Tree instantly after FTX's bankruptcy on November 15th, 2022, whereupon Pionex chose the cryptographic techniques to prove our 100% reserve. Please find the following announcement for more details:
https://pionex.zendesk.com/hc/en-us/articles/12519321205657
We are pleased to announce that Pionex has completed the Independent Third-party Audits.


The exclusive crypto exchanges to invite two auditing firms
Lasting for two months, two Independent Third-party Auditing firms, which are Elite Partners and Moore entrusted by Pionex, completed signing the audit reports on January 19th, 2023, and further verified that Pionex possesses over 100% of Asset Reserves.
Pionex is also the exclusive crypto exchange that invites two auditing firms for PoR auditing. Pionex is highly concerned about users' asset security and puts the impartiality audit results as our first priority.


About Elite Partners and Moore
Elite Partners
Elite Partners was founded in Hong Kong in 2007 and has a history of over 15 years, including auditors accredited by The Stock Exchange of Hong Kong Ltd. (SEHK) and auditors accredited by the Securities and Futures Commission of Hong Kong (SFC).

Moore
Moore's headquarter is located in London, which has a history of over 100 years and has relevant business across more than 100 countries with nearly 30000 employees across the world. They have extensive auditing experience and excellent credibility.
Highlights of the audit reports
1. Pionex mainstream assets' collateralisation ratio are all over 100%
Elite Partners and Moore had audits on the collateralisation ratio of Pionex BTC, ETH, USD, and Stablecoins, and the storage amounts of them are all over 100%. Please see the following forms for more details:
2. Pionex mainstream assets account for 80.57% of the Pionex assets
Pionex is distinguished from other crypto exchanges due to Altcoins and their own issuing currencies account for over a large proportion of their assets, while Pionex's mainstream assets (including BTC, ETH, USD, and Stablecoins) account for 80.57% of the Pionex assets. It represents that Pionex users' preferences for mainstream assets and the liquidity of assets reserves are excellent.
3. Pionex Merkle Tree is confirmed
Pionex Merkle Tree is confirmed by two Auditing firms including the methods of individual Merkle Tree Generator and verifier and randomly select on several users.
Download for Audit Report
You could download the concrete audit reports via the following link:
https://download.pionex.com/static/EP_Moore_AUP.pdf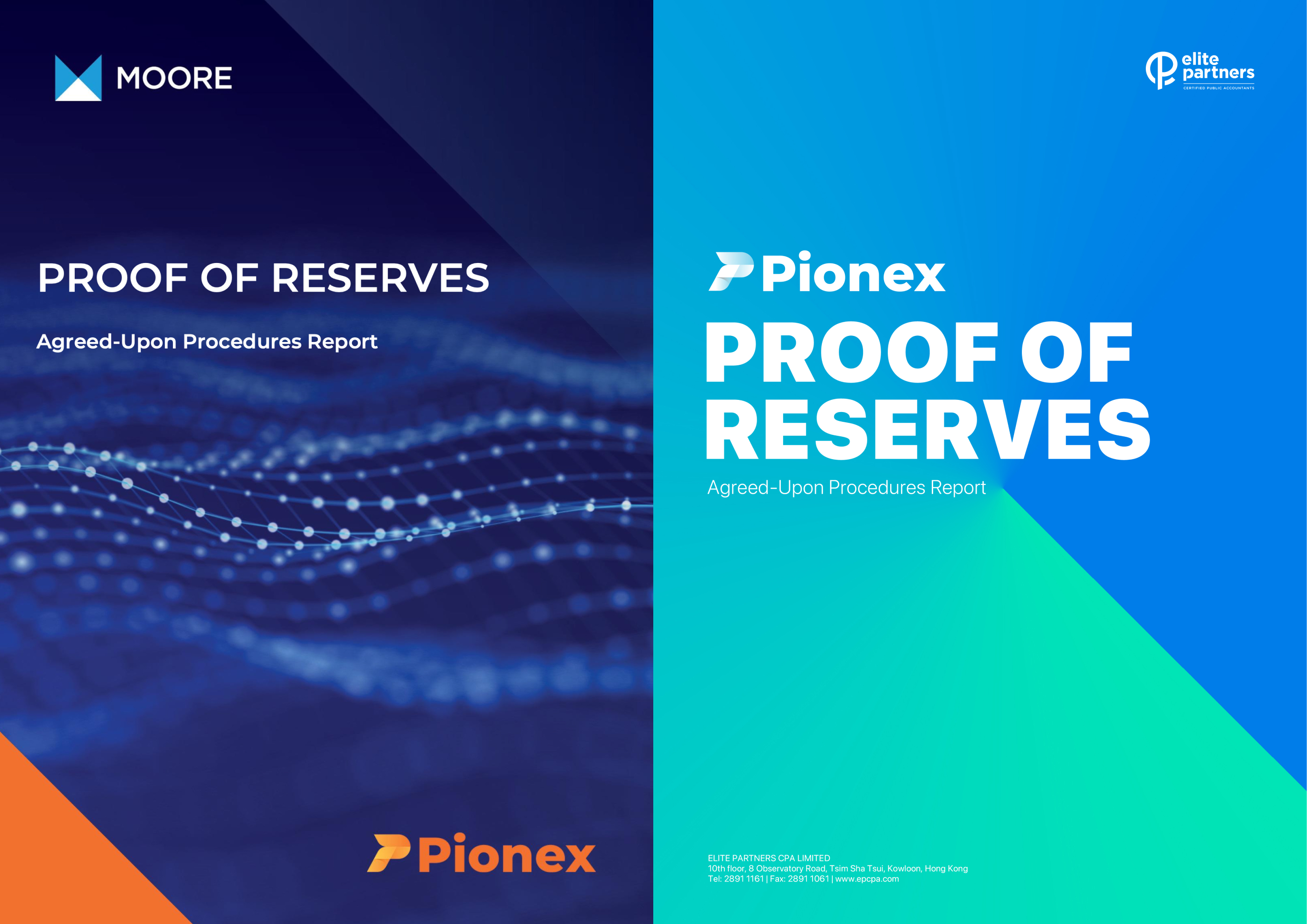 If you have any more questions, please contact the online support or join our communities to ask.